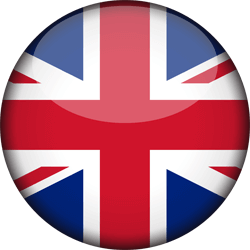 Czech Republic - Region Vysočina - Jihlava

Accommodation is located in the center of Jihlava, 5 minutes walk from Masaryk Square, just 3 minutes from the bus station. You have a renovated apartment on the 4th floor of a panel house, which has 2 lockable rooms, fully equipped kitchen (microwave, dishwasher, refrigerator, coffee machine and washing machine), bathroom, toilet and hallway. It is possible to rent each room separately. Each room is equiped with 2 beds. It is possible to have a variable solution, ie either next to each other or as 2 single beds. The apartment is equipped with WiFi, free connection.
The apartment for rent provides rental for 1 to 4 people in 2 bedrooms. Bedrooms and rooms: The apartment has 2 separate lockable bedrooms. In each bedroom there are 2 beds, 2 bedside tables, 2 chairs, mobile clothes rack, coffee table, TV.
Sanitary facilities: The bathroom has a bathtub with a curtain, washbasin, mirror, hanger. The toilet is separate.
Heating: The apartment has central heating.
Transport, parking: Parking near the apartment paid or unpaid. You can drive directly to the entrance to the house.
Boarding Catering is possible in the apartment, where there is a fully equipped kitchen. Nearby there are restaurants, cafes and shops.
Apartment equipment: The kitchen is equipped with a kitchen unit with built-in microwave, dishwasher, el. oven, hob, coffee machine and washing machine. Extras include a refrigerator, an electric kettle and a table with chairs. In the fully equipped kitchen you will find everything you need to prepare and eat.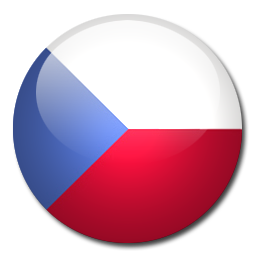 Ubytování - Vysočina - Jihlava

Ubytování se nachází v centru Jihlavy, 5 minut chůze od Masarykova náměstí, pouhé 3 minuty od autobusového nádraží.
Máte k dispozici zrekonstruovaný apartmán ve 4.patře panelového domu, který má 2 uzamykatelné pokoje, plně vybavenou kuchyň (mikrovlnka, myčka, lednička, kávovar a pračka), koupelnu, WC a předsíň. Pokoje lze pronajmout samostatně. V každém pokoji jsou 2 lůžka. Je možné variabilní řešení tj. buď u sebe nebo jako 2 samostatná lůžka.
Apartmán je vybaven WiFi, připojení zdarma.
Apartmán k pronájmu poskytuje pronájem pro 1 až 4 osoby ve 2 ložnicích.
Ložnice a pokoje: Byt má 2 samostatné uzamykatelné ložnice. V každé ložnici se nachází 2 lůžka, 2 noční stolky, 2 židle, pojízdný stojan na oblečení, konferenční stolek, TV.
Sociální zařízení: Koupelna má vanu se závěsem, umývadlo, zrcadlo, věšák. WC je samostatné.
Vytápění: V bytě je ústřední topení.
Doprava, parkování: Parkování v blízkosti apartmánu placené nebo neplacené. Autem lze dojet přímo před vchod do domu.
Stravování: Stravování je možné v apartmánu, kde je plně vybavená kuchyň. V blízkosti se nachází restaurace, kavárny a obchody.
Vybavení apartmánu:
Kuchyň je vybavena kuchyňskou linkou se zabudovanou mikrovlnkou, myčkou, el. troubou, varnou deskou, kávovarem a pračkou. K vybavení dále patří lednička, varná konvice a stůl se židlemi. V plně vybavené kuchyni najdete vše, co je třeba pro přípravu a konzumaci jídla.